International David Foster Wallace Society 2023
 "The Subject and Art"
Call for Abstracts
Gettysburg College


June 22 – 24, 2023
Conference Director: Vernon W. Cisney, 

Chair and Associate Professor of Interdisciplinary Studies, Gettysburg College
Keynote Speaker:
Lee Konstantinou, Associate Professor of English, University of Maryland, College Park
Author of The Last Samurai Reread and Cool Characters: Irony and American Fiction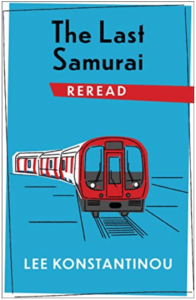 The Gettysburg College Interdisciplinary Studies Department is delighted to announce the 2023 conference of the International David Foster Wallace Society, entitled "The Subject and Art." Wallace famously considered his task as an author to be the exploration of what it means to be human. His work centers on fundamental, life-and-death questions having to do with intimacy, spirituality, and authenticity, as well as the darker existential dimensions of depression, loneliness, addiction, and death. 
He considered literature's purpose to be the fostering of connections, opening spaces of intersubjectivity, and activating pathways of emotional affirmation. His writing is distinctively American, but it delves into aspects of life universal to the human experience. His body of work therefore provides a fecund field of inquiry for questions pertaining to the relations between subjectivity, intersubjectivity, and the arts.
The 2023 David Foster Wallace Conference will be held on the beautiful campus of Gettysburg College in historic Gettysburg, Pennsylvania, just one hour from Baltimore and ninety minutes from Washington, D.C. In the true spirit of the liberal arts, we invite submissions of abstracts from across the spectrum of academic disciplines.
Suggested questions and topics include, but are certainly not limited to, the following:
What possibilities and limitations does language create for human connection? How does literature mitigate these limitations?

The role of masks and veils in Wallace's work.

Different models of subjectivity in Infinite Jest.

Wallace as a critic of neoliberalism (The Pale King, for instance).

Wallace's treatments of difference(s) (racial, sexual, socioeconomic, etc.)

Intersections between Wallace's work and the work of other authors (Kafka, Dostoevsky, etc).

The role of freedom in Wallace's work.

Connections between Infinite Jest and complexity theory.

The treatment of animals in Wallace's work (cockatiels, lobsters, etc).

Wallace in the classroom. What does Wallace to others teach us about ourselves?
Seminar Details and Submission Instructions
Dates and Events: The seminar will take place from Thursday, June 22 – Saturday, June 24, 2022. Keynote: Professor Lee Konstantinou, Professor at University of Maryland, College Park.
Travel and Costs: Shuttle transportation to and from either Dulles airport in Washington, D.C. or BWI in Baltimore will be provided at no cost to seminar participants, for flights arriving or departing between the hours of 9 AM & 9 PM. In addition to light breakfasts, there will be light snacks, lunches, and dinners provided throughout the seminar, except for Saturday evening's dinner, when we will go to a local brew pub. We encourage extending your stay should you wish to visit the battlefield or the Gettysburg National Cemetery. There will be rooms blocked at a discounted conference rate at local hotels, and we are hoping to be able to provide discounted lodging on campus as well.
Registration and Hotel Info: To register, please complete the form here.
Note: You must complete the form and pay via Stripe (links in form) to register. If you'd like to make reservations at the Gettysburg Hotel, please use this group rate link.
Proposals will be accepted for panels and for individual submissions. For individual submissions, please submit detailed abstracts of approximately 600 words. For panels, submit a single proposal, including a panel abstract of 300 words, along with individual paper proposals of 600 words. Submissions should be in .doc, .docx, or .pdf format, and submitted to the seminar director, Vernon Cisney, at [email protected], no later than January 10, 2023. Any questions may be so directed as well. In the abstracts, please include title, author name and institutional affiliation, and contact information.